This is our first blog, so please be patient with us as we learn the ropes and iterate over the blog-writing process. We promise we'll get better :)
Perfection is not attainable, but if we chase perfection we can catch excellence. - Vince Lombardi
One of the things we've noticed, since we launched our jewellery website three years ago, is the complete and utter satisfaction people experience with us. I'm not bragging but no complaints so far.
One of the issues that people ask about is the science and terminology behind the industry. This is best approached by me explaining what and how we do things at our level in the industry.
Our Story
We were established in 1987 as Malahide Jewellers in the heart of Malahide in North County Dublin, Ireland.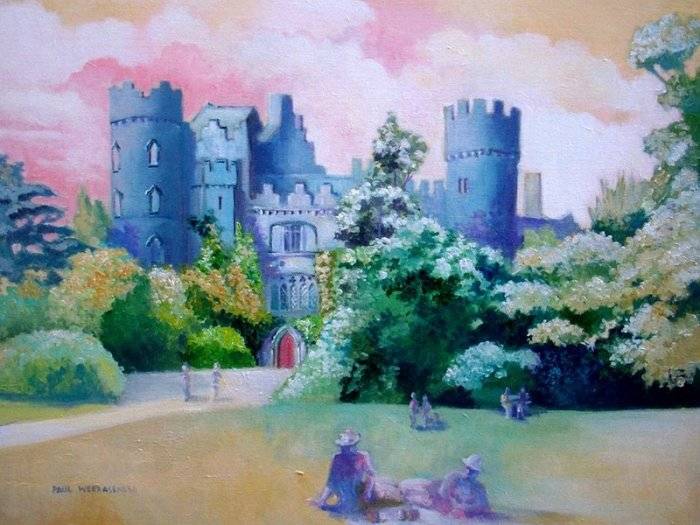 A husband and wife team, my wife Pauline and I traded together successfully until the end of 2006, when we retired from our "bricks & mortar" shop on the main street and we promised to continue serving our customers online with the global reach of the internet.
Our company is now called Jewellery Solutions and we are trading as Irish Celtic Jewellery. We are based in Swords, County Dublin in Ireland. I can be reached at rory@irishcelticjewellery.com or directly by phone +353858666215.
Our Mission
We aim to supply our global customers authentic Irish-made and sourced Celtic jewellery with particular emphasis on the enduring quality and beauty of our Celtic wedding rings, classic and Celtic engagement rings, Claddagh rings and Irish made diamond dress rings with gemstones.
We promise to provide the very best quality at the lowest possible prices, with free delivery anywhere in the world.
Put simply, we want to grow, and we believe that saving our customers money is the best way to achieve that.
We believe in one-on-one customer service, and we're available at every step of the way.
When you order from us, we promise to handcraft your chosen pieces, and deliver them within three weeks.
We don't charge delivery fees, or any other hidden fees for that matter. We cover customs, excise duties and value added tax ourselves.
In other words, the price you see is the only price you pay. No surprises, ever.
---
You!
We would like to say a big thank you to all of you, our dear customers, for your support in the past and ongoing into the future. This website has helped me continue to give and indeed receive pleasure and it is my ambition to serve all-comers in the same way that I would like to be served.
Any jeweller will tell you that not a day goes by without learning something new. - me
Encouraging (Positive!) Feedback loops
Please visit the independent review website TrustPilot to see the genuine feedback from our customers and gain insights into our customer experience.
Stay Tuned
If you're still reading, thanks for your patience! Our first post in our new blog, and many more shall follow. :) I hope you enjoyed it and we promise to add many more as we make our voyage from handmade celtic jewellery start-up to leaders of our domain!
I want to keep you informed in fresh blogs about the Celtic origins of our designs which are made by our dedicated team of craftsmen/women here in Dublin.
Sincerely,
Rory